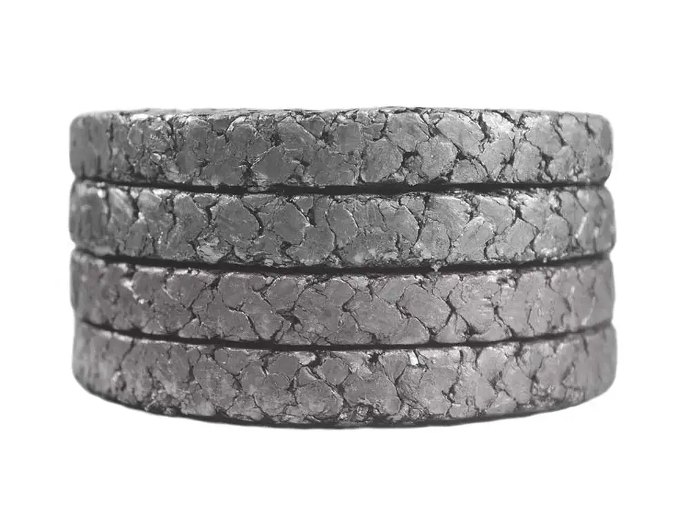 Flexible graphite, offset square packing for pumps and valves.

Offset square design makes installation easy; ensures tight seal in worn or oversize stuffing boxes. Construction allows the Flexible Graphite to fill voids in the radial cross section.
All-graphite construction:

Maximizes reliability and stability in high temperatures; also provides excellent chemical resistance.
Dissipates heat quickly, so equipment runs cooler and requires less flush water & less energy.

Graphite filament reinforcement resists extrusion in high pressure applications.
Spool stock convenience reduces inventory downtime.

Construction
Flexible graphite yarn reinforced with graphite filament (No PTFE) c/w passive corrosion inhibitor.
Offset square packing

Applications
Most rotary applications.
Steam service.
Valves c/w passive corrosion inhibitor required for valve service.

Have A Question About Flush Pac Packing?