Motion Pac X Pump Packing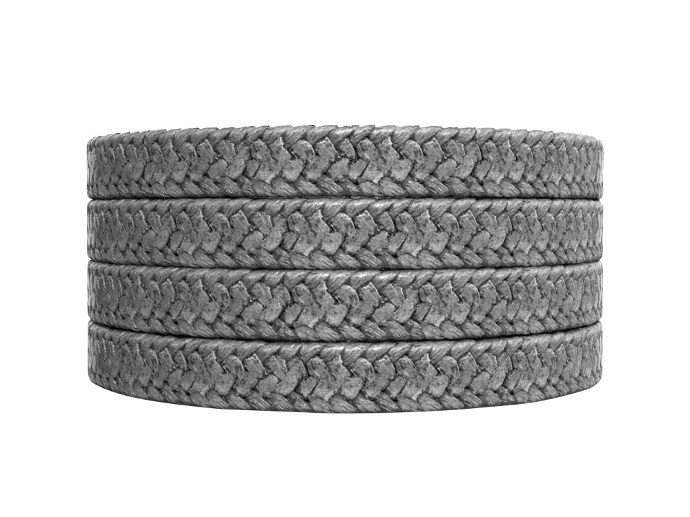 Carbon fiber c/w Aflas® resilient elastomer core. Excellent choice for side, bottom and top entry agitators/mixers.

Oversize square braid design ensures tight seal in worn or oversized stuffing boxes.
Carbon/Aflas maximizes reliability and stability in equipment.
Excellent chemical resistance: 0–14 pH, except strong oxidizers.
Carbon filament reinforcement resists extrusion in high pressure applications.
Spool stock convenience.
Maintains an effective seal in a high radial run out or bent shaft conditions (e.g. Side entry Agitators/Mixers).

Construction
High purity carbon yarn c/w Aflas elastomeric resilient core.
Applications
Most rotary applications.
Agitators/Mixers.
Re-pulpers.
Thomson Sealing Systems FLOW PRO™ bushing, compression packing sealing rings.

Have A Question About Motion Pac Packing?